The Best Breakfast Restaurants

In Puerto Vallarta
Looking for some great breakfast restaurants in Puerto Vallarta? Look no further as I have a list of the best restaurants around town to eat breakfast or brunch. Unless you are staying in an all inclusive resort, you will need to know the best places to eat in the morning.
Breakfast Restaurants

Fredy's Tucan is one of the favorite breakfast restaurants with tourists as well as locals. It is located in the Posada de Roger Hotel. The service, food and prices are hard to beat. It can be extremely busy on the weekends. They offer a variety of choices from American to Mexican cooking. It is a must do when in Puerto Vallarta. You can find them at Basillo Badillo 245' Colonia Emiliano Zapata Codigo, Puerto Vallarta 48380, PHONE 322-223-0778
Memo's Pancake House has people raving about their eggs benedict and their Anna Banana Pancakes. Once you have tried the breakfasts here, you have no need to look elsewhere for your morning meals. The prices are very reasonable and they are open for breakfast and brunch daily. It is also very close to Fredy's Tucan so if Fredy's is busy, just walk down the road to Memo's. They are located at Basillo Badillo 289, Colonia Emiliano Zapata Codigo, Puerto Vallarta, PHONE 322-2226272
Victor's Place Tacuba Restaurant/Bar is open from early morning till late night. They serve breakfast, brunch, lunch and dinner. It is cheap good food that you may also take out. Everybody loves Victor as he will come and talk with you and bring you a tequilla shot! Do not worry, it is child friendly as well. They only accept cash so have pesos on hand. This establishment is located in the Marina area. Their address is Concomino Las Palmas local 9, Marina Vallarta, Puerto Vallarta, PHONE 322-221-2808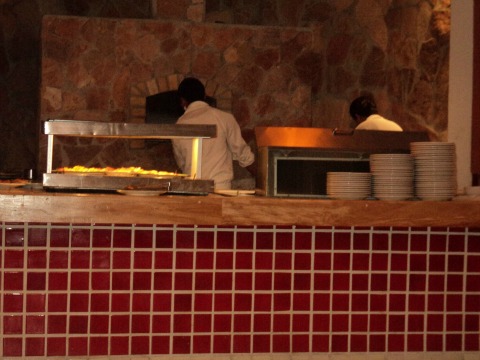 Cafe de Olla is one of the restaurants that offers Authentic Mexican Cuisine. When I go to Puerto Vallarta, I seek out their spicy delicious Mexican food. They offer great service, food, air conditioning and good prices. Open all day so you can try them for breakfast, lunch or dinner. This one is a must do if you like Mexican food. Once again cash only! Located at Basillo Badillo 168, Puerto Vallarta 48380 PHONE 322-2231626
La Hacienda comes highly recommended by both tourists and locals. It has old style Mexican charm with a beautiful courtyard setting. They serve American and Mexican dishes and they are open all day. They are located in old town Vallarta at Aguacate 274, Puerto Vallarta, PHONE 322-2224931
Do you know of a great place to eat breakfast In Puerto Vallarta?
Please share it with us on our Puerto Vallarta Restaurants page!
I have more Puerto Vallarta Breakfast Restaurants to add, but there is not enough time in the day. I will add more soon.
Return to Puerto Vallarta Restaurants

Return from Breakfast Restaurants to Puerto Vallarta Home