Mexican Fishing License

How And Where To Get One



Getting a Mexican fishing license is easy and well worth the money. You can purchase one for a day, week, month or a yearly license.

You will need a fishing license for everybody on the boat regardless of age or size. Anybody on a boat with any sort of fishing tack must have a current license with them, even if they are not fishing.
Although the most current Mexican laws state that you do not need one for land based or surf fishing, I would highly recommend that you have one handy. You never know when the Conapesca Officials will ask to see it. It is always better to be safe than faced with an on the spot fine if laws are suddenly changed.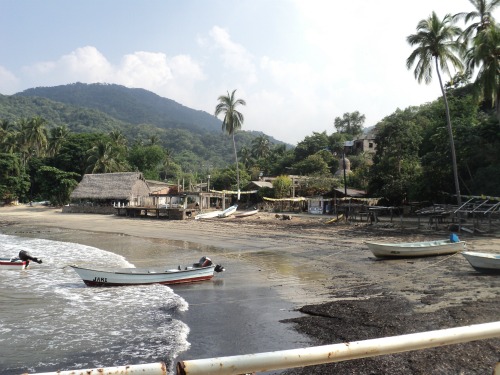 The Mexican Fishing License's Cost as of 2012 are as follows:
$8.90 for a day
$22.40 for a week
$33.60 for a month
$44.80 for a year Prices are in US Funds

You can print off the License Application form online at Conapesca San Diego. You will need to allow time to mail it in and receive your license before you travel. If that is not an option for you and you happen to live in San Diego, you can go directly to their office in person.
Note, you can buy one in Puerto Vallarta at Mr Marlin Fishing Charter's. They offer Mexican Salt-Water Fishing Licenses which can be purchased at their office in the marina. The same holds true for Chico's Dive Shop.
Rules About Fishing in Puerta Vallarta Mexico

There are also some rules you must follow when fishing in Puerto Vallarta. You are not allowed to fillet the fish while on the boat. Do not use artificial lights to attract large groups of fish.
It is illegal to capture and keep any fish alive for ornamental purposes. You can not receive any financial gain from any product obtained through sport fishing. It is prohibited to collect shells, corals, sea anemones and snails.
Do not disturb the original ecosystem environment. As any good fisherman knows, it is prohibited to dump trash, litter or other substances that harm the aquatic flora or fauna, on shores or ocean waters. You must report record catches to the nearest office of the Oficina de Pesca, or to its representation in San Diego, CA.
It is illegal to discharge firearms in Mexican waters.
As long as you have a Mexican Fishing License and follow the proper rules and regulations, you will have the fishing experience of a lifetime in Puerto Vallarta. Catch and release is also a good option. Please practice RESPONSIBLE SPORT FISHING!
Return to Fishing In Puerto Vallarta

Return from Mexican Fishing License to Puerto Vallarta Home